Our innovative library solutions with RFID technology
With RFID you can not only secure items but also identify them. RFID labels can trigger an alarm in RFID security gates. The information programmed in the label can also be used as an item identifier at a workstation of an employee. Our RFID Library Solutions are also very successfully used in self-service in libraries to enable members to check in and out their items. Moreover it can also be used to do inventories and manage a collection, accurately organize shelves and to collect reserved items.  For automated return systems such as bookdrops, automated material handling systems and intelligent bookcases, the RFID technology also ensures that CDs, DVDs and books are faster available again for loan.
The RFID label contains a microchip and aluminum antenna that works on a frequency of 13.56 MHz. The RFID label is programmed with identification and security information and then applied to books or library materials. RFID labels can be read remotely to identify items or to detect the security status. Moreover, RFID readers are able to read multiple RFID labels at the same time and through a cover or through desks (at staff stations). In contrast to a barcode, you do not need to physically "see" RFID labels; being present in the field is sufficient. Particularly with regards to lending, returning and sorting, this speeds up and simplifies the process for both users and library staff.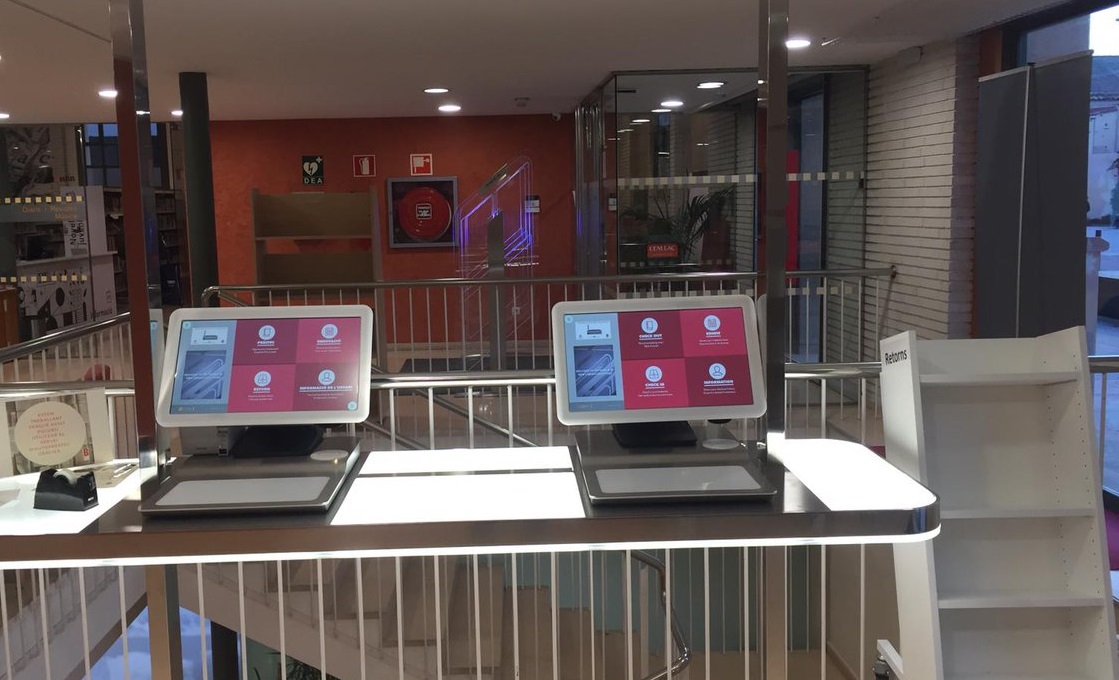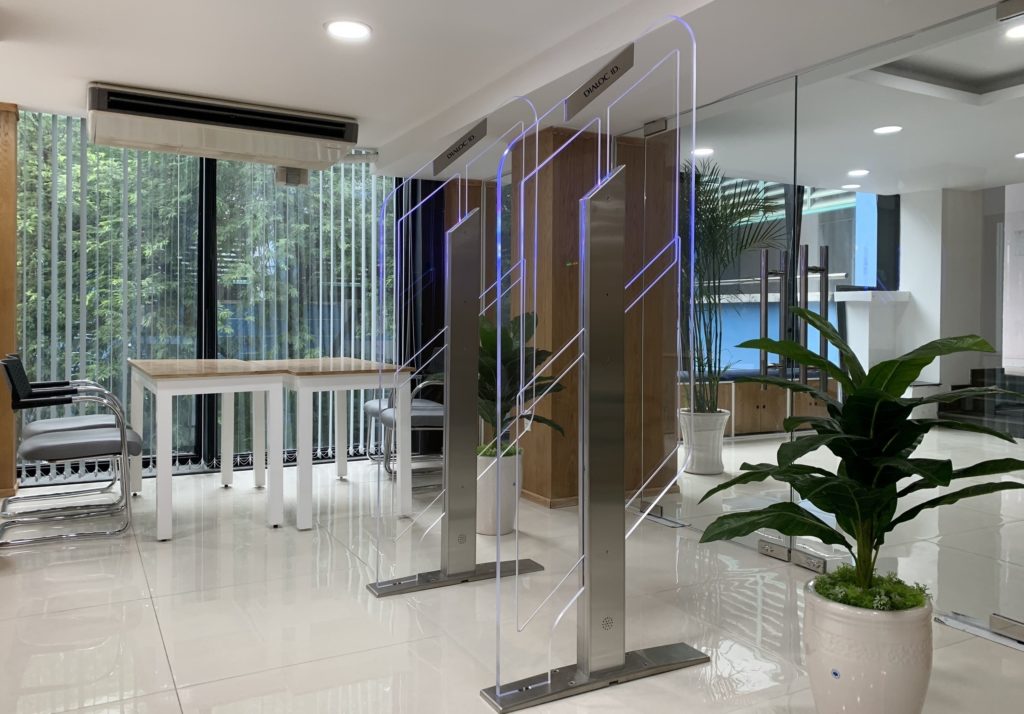 Why choose RFID in library systems?
The evolution in recent decades in RFID in general and our RFID systems in particular are increasingly meeting the specific needs of library users and staff. Our self-service systems accelerate the circulation traffic of books and other library materials highly intuitively. Moreover, you can process multiple items at the same time.
Add to that the possibility of promoting library events and programs in our self-service software. All these aforementioned properties ensure that the circulation traffic is more efficient and accurate. The RFID security gates at the library exit detect when an item is not properly checked out. Library staff can therefor concentrate more on their core tasks instead of dealing with the circulation traffic.
Wireless (WiFi) mobile inventory scanners also use RFID. Library items with RFID labels can be identified without having to remove the items from the shelves. With a quick scan of the shelves, employees can update the collection, search for incorrectly placed items, scan through the inventory and search for missed items.
With RFID staff workstations staff can check items in and -out more easily and quickly. RFID is essential for the operation, speed and efficiency of sorting lines. Library users can return their borrowed items 24 hours a day, 7 days a week. The intake system (bookdrop) feeds the automated material handling (sorting) system that sorts the materials into bins or trolleys so that they can easily be put back on the shelves.
Reasons for libraries to use RFID
Libraries that use RFID systems usually have the following goals and characteristics:
Libraries that want to improve the service level to the customer
Libraries that want to improve their circulation traffic
Libraries that want to improve and simplify the inventory and / or collection management process
Libraries that want to focus employees more on core activity than just for material processing
Our RFID solutions for your library:
In addition to RFID systems, Dialoc ID also offers electromagnetic (EM) systems and systems with hybrid technology.