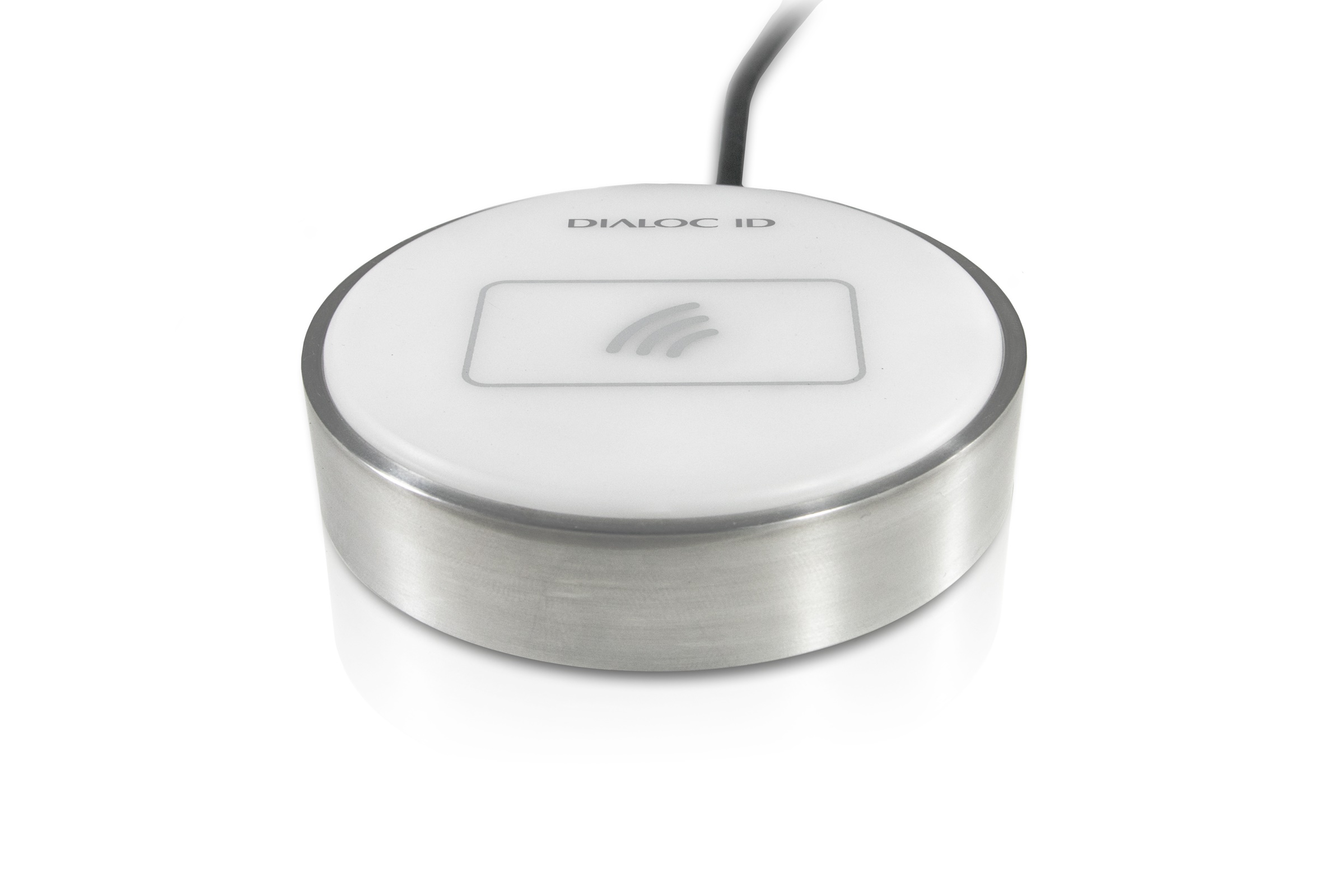 RFID Card reader
De benefits of the Ruby RFID card reader
The Ruby RFID card reader is designed for identifying library patrons holding a Mifare based patron card.
Seamless integration of technologies
The Ruby reader is a fast and efficient solution to identify HF Mifare cards.
The Ruby RFID Card reader can operate in stand-alone mode or integrated in the Ruby™ RFID Self service unit. The reader can also be perfectly added to the Ruby RFID Staff station at the staff and/or service desk to complete the workspace with Mifare reading technology.
 Features
easy to install
standard USB connection, power over USB, no external power supply needed.
shielded for any environment
The card reader is standard supplied in a white color.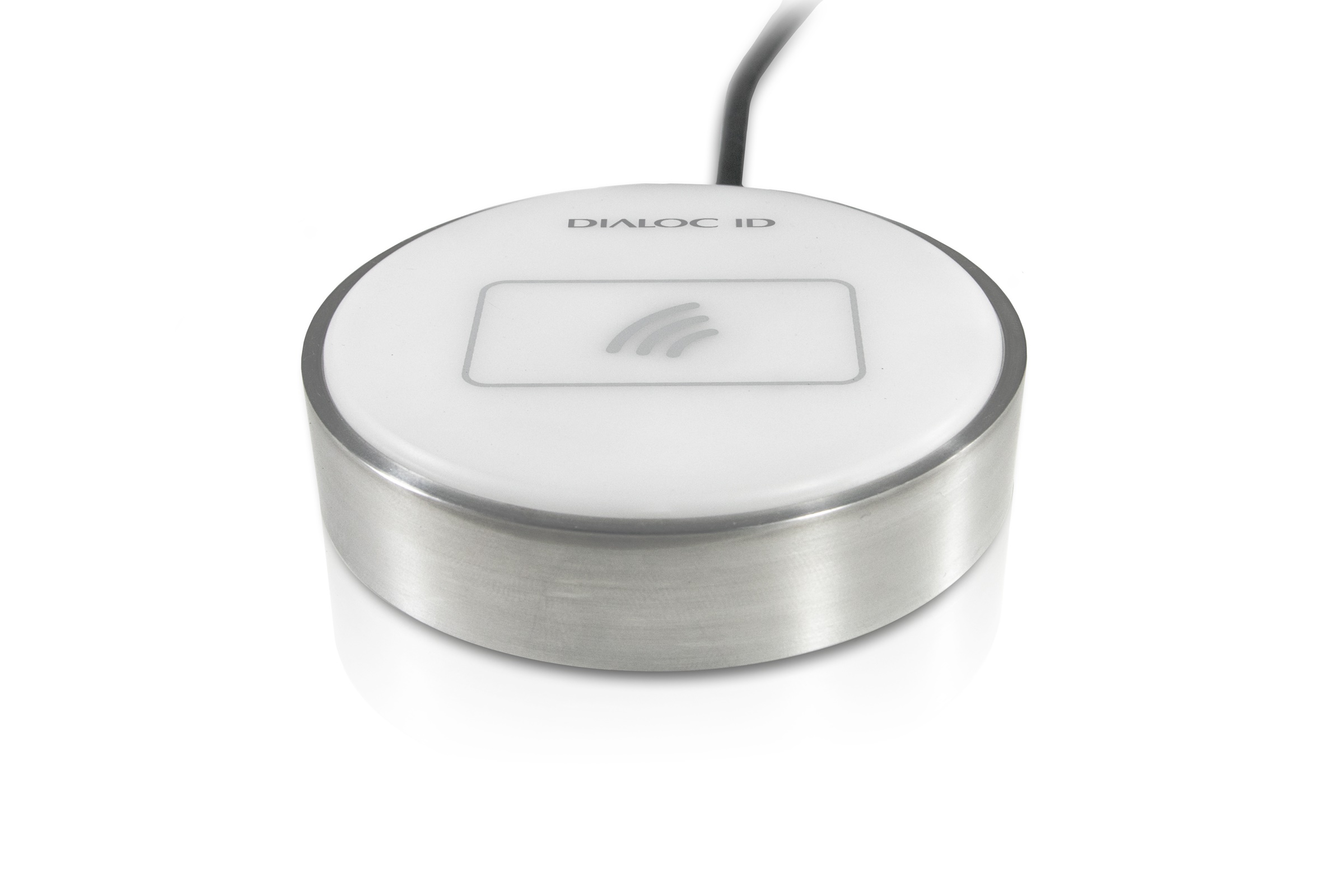 SPECIFICATIONS
Ruby RFID Card reader
Dimensions:
● Height:  22 mm
● Diameter: 90 mm
Material:
Shielded housing: Aluminum
Top surface: High-impact composite
Weight: 0,2 kg
Functions: Reading member numbers out of Mifare based patron cards
Compatibility:
Stand-alone / host mode
USB interface for communication with the library software (LMS)
Check-in / Check-out materials: Books / Magazines / Media
Standard: ISO 14443 A/B
Certifications: CE / EMC
Power: over USB
Environmental facts: Temperature + 10°C <> + 45°C