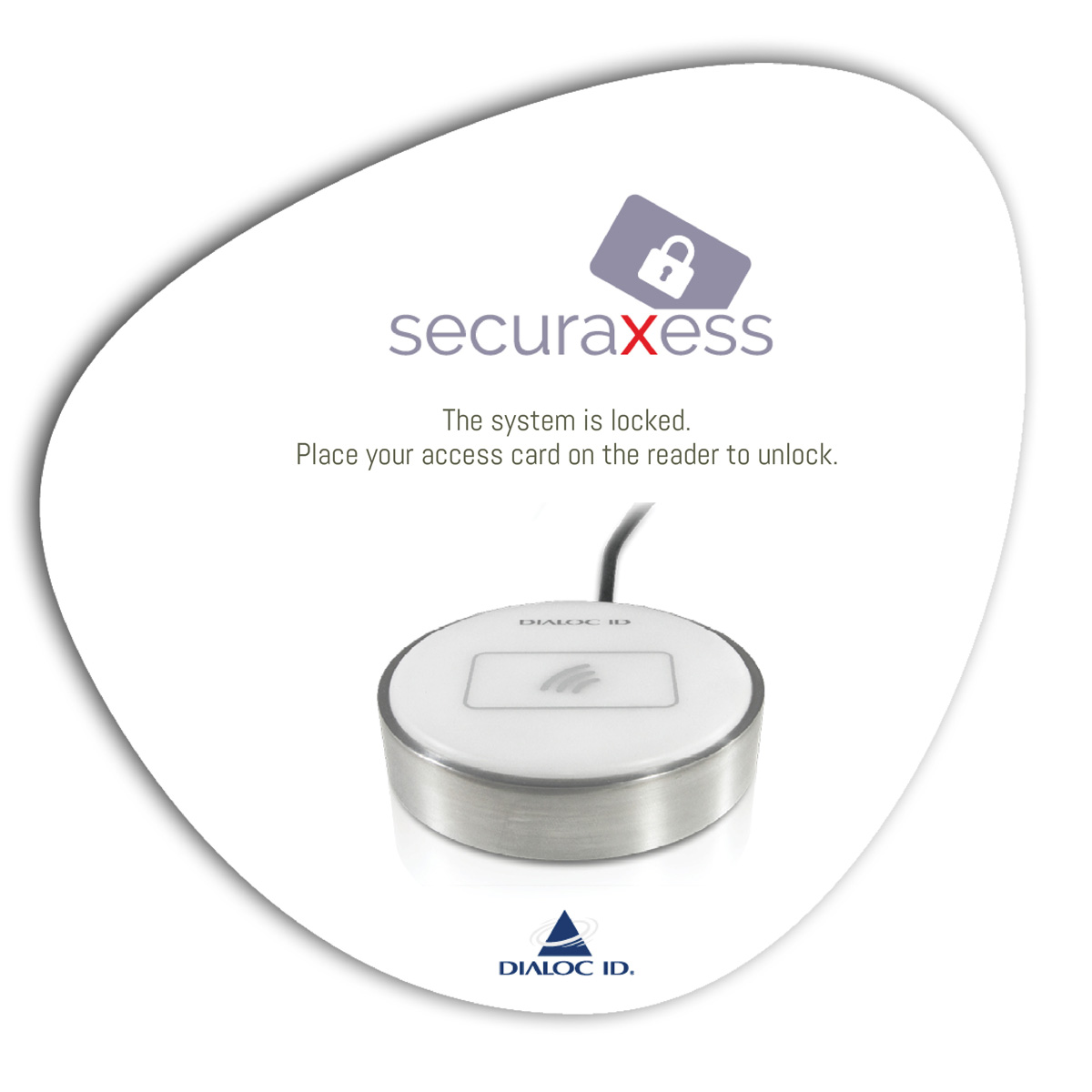 PC security access
Secure PCs with SecuraXess!
Secure your PC's against unauthorized access. The best way to prevent staff PC's to leak data information about your valued customers because of unauthorized access, is to install the SecuraXess™ application in combination with the Ruby™ RFID Card reader.
The Ruby RFID Card reader is designed for identifying staff holding a Mifare card and operates in stand-alone mode. The PC security access application only unlocks the screen when a valid card is put on the Ruby™ reader; SecuraXess™ locks the screen immediately after taking away the card. It regulates and simplifies the protection of customer data under the new EU privacy law GDPR (General Data Protection Regulation) which has become enforceable from 25 May 2018.
Features
• easy to install
• standard USB connection
• power over USB, no external power supply needed
• shielded for any environment