Sapphire™ EM Self-Service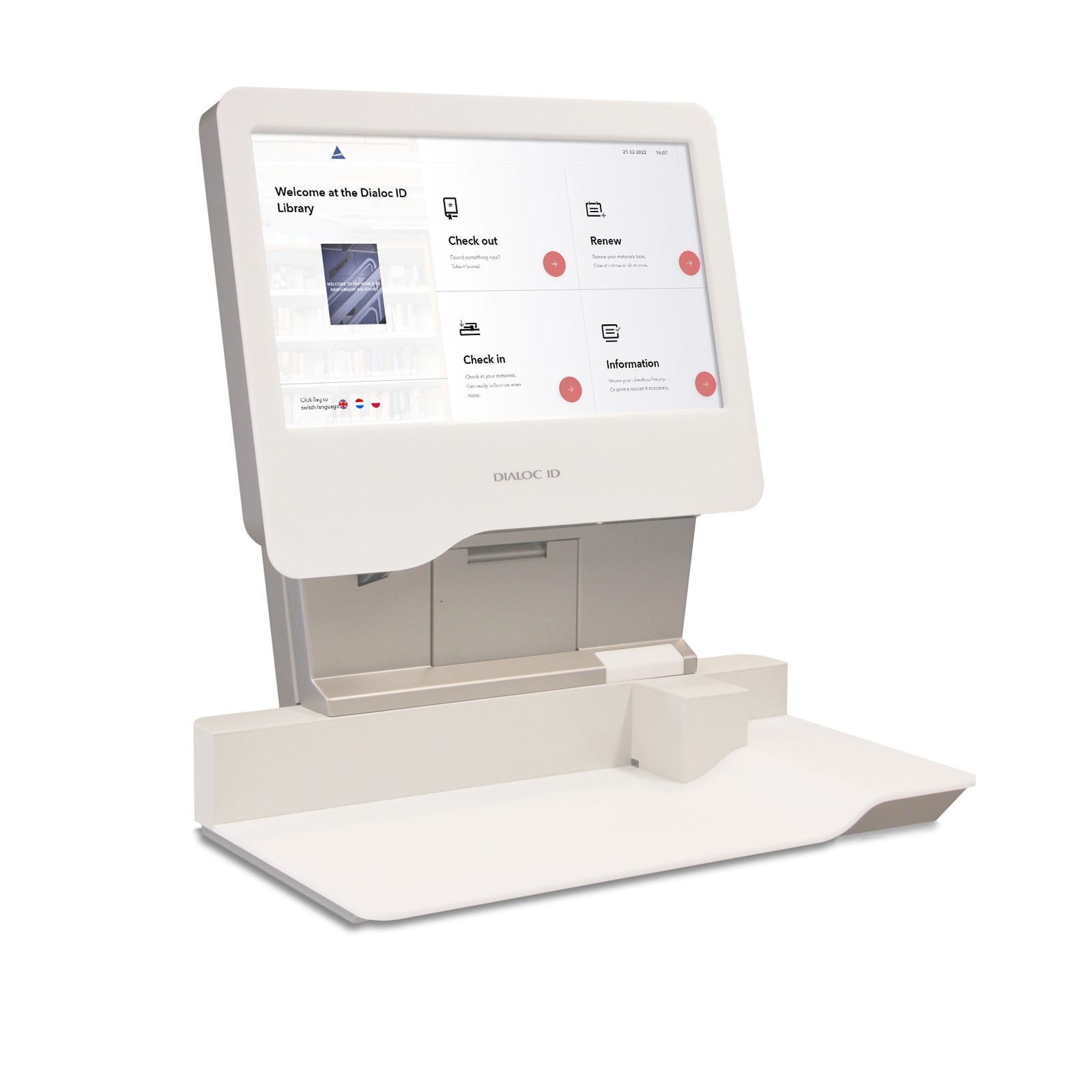 Sapphire EM Self-Service
Circulation system
The Sapphire is an ergonomically designed high-tech self-service unit that fits perfectly into the logistic process. It's modular construction gives all the flexibility to libraries who want to migrate to different identification technology today and in the future.
The Sapphire EM self-service unit seamlessly combines barcoding technology for the identification of items and patron cards with EM technology for optimal security of items by (de) activating the EM tags after successful registration of items. This simple, one-move handling improves efficiency, accuracy and security in a user friendly environment.
By using LIS (LED Information Service) this unit gives detailed status information to the user about the status of the working process.
The workpad distinguishes 3 color modes:
BLUE:                   in operation
GREEN:                access granted, proceed
RED:                     cannot proceed
The 22" HD touch screen together with the integrated receipt printer, EM (de)activator, barcode scanners for items and cards are designed in one compact stylish high-quality housing, and therefore easy to relocate in a library.
MyLib® Software with improved performance
The self-service unit comes standard with our MyLib® full circulation software including check-in, check-out and renew functions, preconfigured to connect to an LMS (Library Management Software) through SIP2 which is completely supported.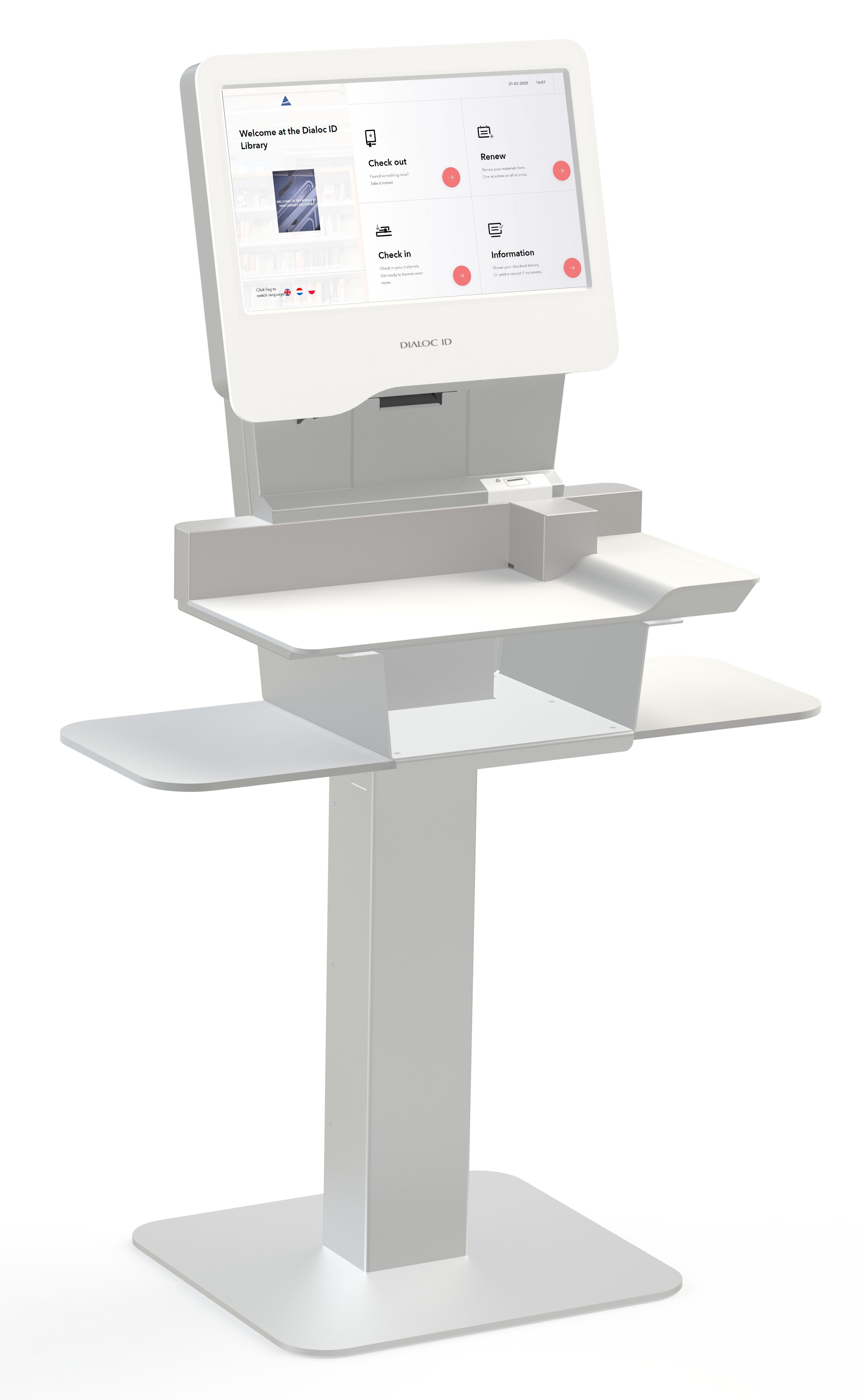 Specifications
Sapphire EM Self-Service
Dimensions
Height : 663 mm
Width :  638 mm
Depth :  568 mm
Material: Stainless steel, PS, high-impact composite
Weight: 37 kg
Functions: Self-service: Check-in / check-out
Compatibility: SIP2
Certifications:   CE / EMC
Check-in / check-out materials:  Books / Magazines / Media
Touch PC:
High quality 16: 9 Full HD 22″ LCD touch screen, with a wide view angle VA panel.
Dust and water proof. (IP65), Chipset: Intel®  QM77, CPU: Intel® 2nd and 3rd generation Intel Core™ i3, i5, i7, mobile processor TPD > 35W
Printer:
Thermal line printing with a 180 dpi print head,  print speed of 250mm/second,
assuring crisp, clear receipts and eye-catching logos.
Item Identification: barcode imager
Patron identification: barcode imager
Item protection: EM technology. (EM (de) activator)
Software:
Dialoc ID MyLib® software pre-installed and pre-configured. It supports LMS/ILS protocols SIP2 and is data model independent. Access to the library network via Ethernet is required.
Power: 230 V
Environmental facts: Temperature: + 10ºC <> + 45ºC