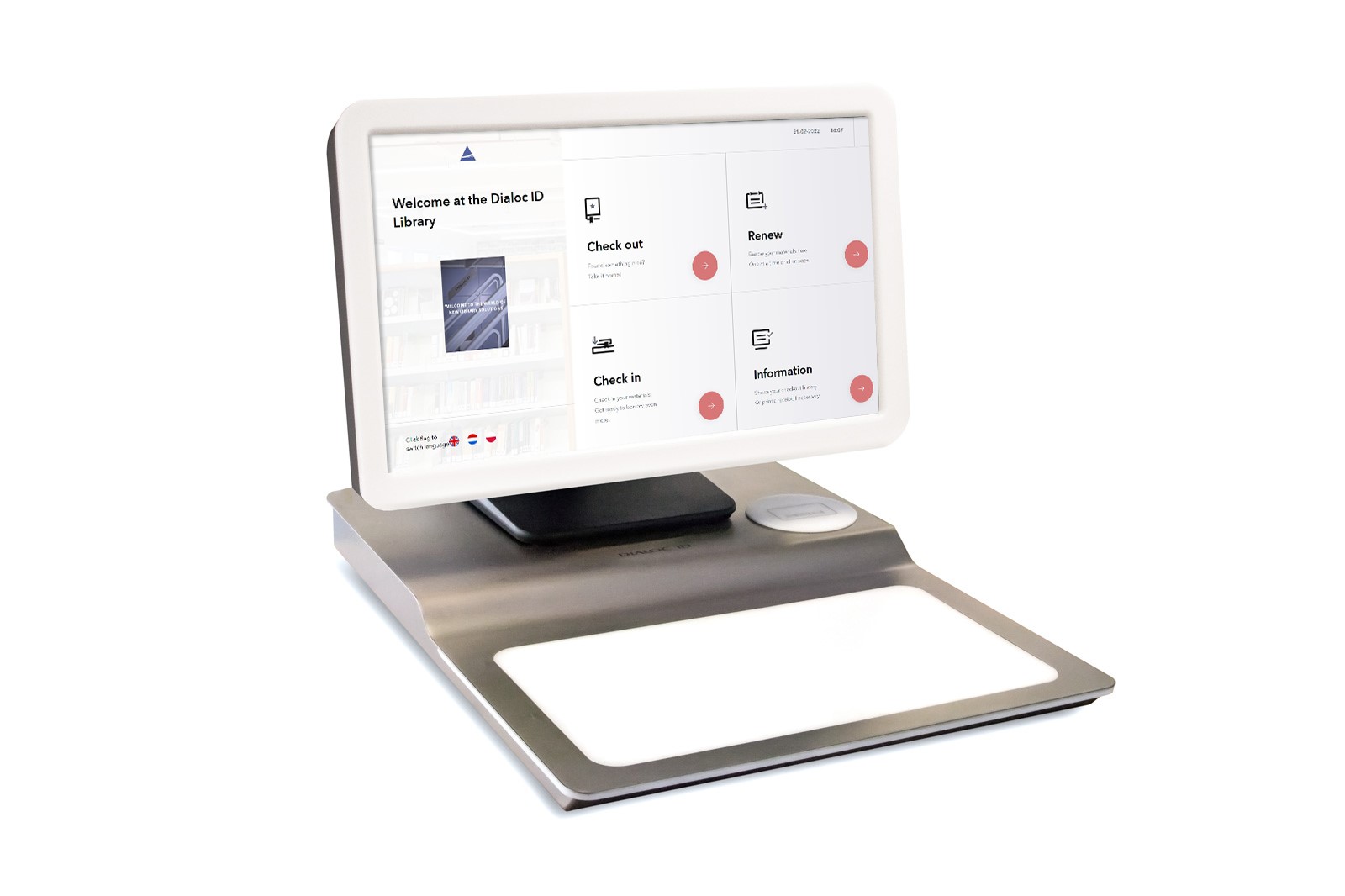 Ruby RFID self-service
Circulation system
The Ruby self-service is a RFID self-service device with simplicity in designing and ergonomics.  Its modular construction offers the library flexibility in different identification technologies today and in the future.
The Ruby RFID self-service has a compact design and comes with a bright 22"touch PC and barcode patron card scanner. The pre-loaded MyLib® software with the full range of check-out, check-In and renew functions is configured for connection to the library LMS through SIP2. The software also features a mail service to send the transaction messages to the user by email, instead of printing receipts, but it is also possible to add an external printer to it.
The Ruby unit can also be equipped with a Mifare card reader or a combination (Mifare / Barcode) all integrated.
MyLib® Software with improved performance
The self-service unit comes standard with our MyLib® full circulation software including check-in, check-out and renew functions, preconfigured to connect to an LMS (Library Management Software) through SIP2 which is completely supported.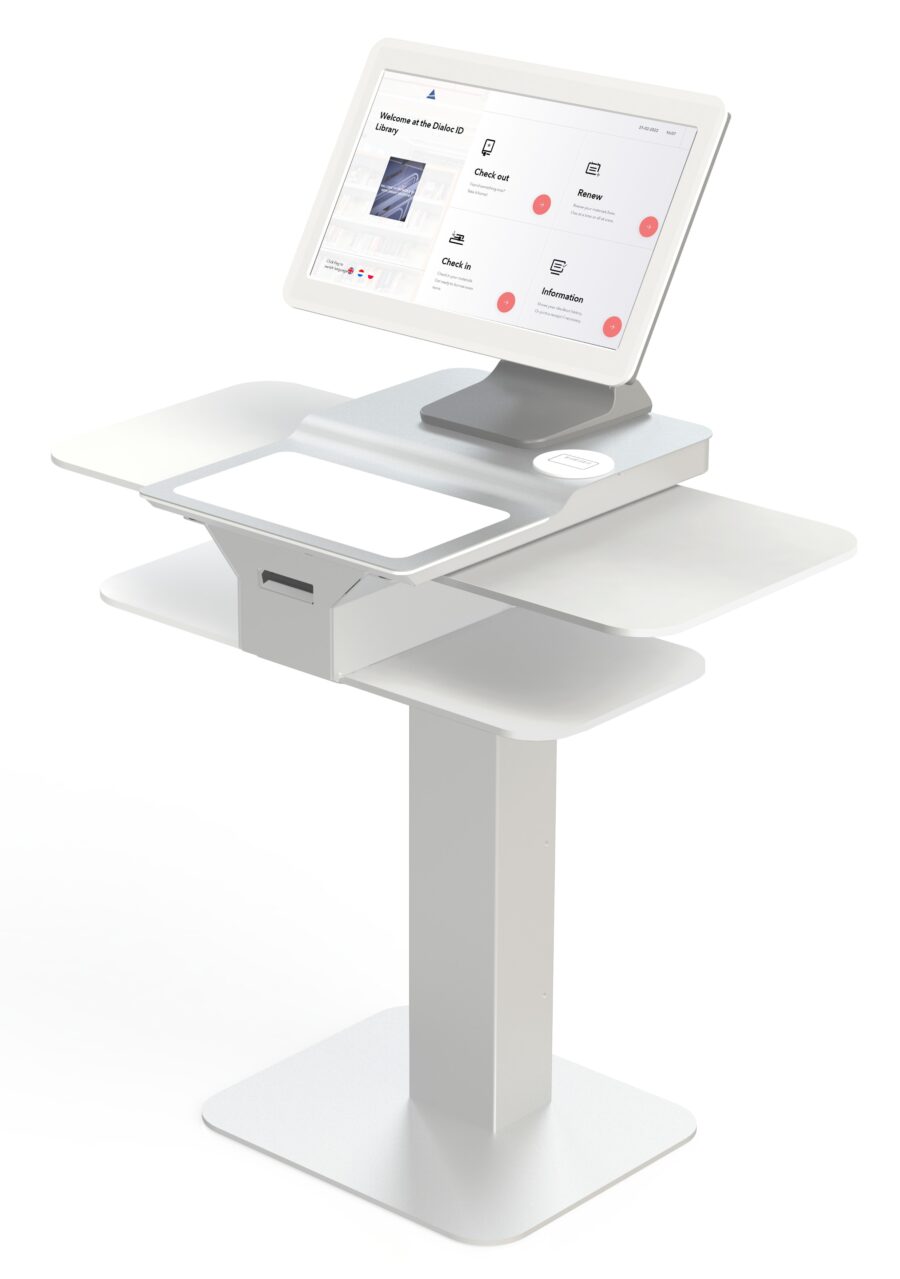 SPECIFICATIONS
Ruby RFID Self-service
Dimensions
● Height: 48 mm
● Width: 430 mm
● Depth: 595 mm.
Material:
Shielded housing: Stainless steel
Top surface: Stainless steel & high-impact composite
Weight: 20 kg.
Functions: Self-service: Check-in / Check- out / Renew / Overview
Compatibility: SIP2
Standard: ISO 15693 / 18000-3 mode 1 / ISO 28560 / ISO 14443
Certifications:  CE / EMC
Check-in / Check-out materials: Books / Magazines / Media
Touch PC:
High quality 16: 9 Full HD 22" LCD touch screen with a wide view angle VA panel.
Chipset: Intel® Bay Trail N2930
Item identification: RFID reader: 13,56 Mhz, ISO 15693
Patron identification: 2D barcode imager or RFID reader 13,56 Mhz, ISO 14443
Item protection: RFID technology (EAS and/or AFI bit)
Software:
Dialoc ID MyLib® software pre-installed and pre-configured. It supports LMS/ILS protocols SIP2 and is data model independent. Access to the library network via Ethernet is required.
Power: 230 V
Environmental facts: Temperature: + 10°C <> + 45°C