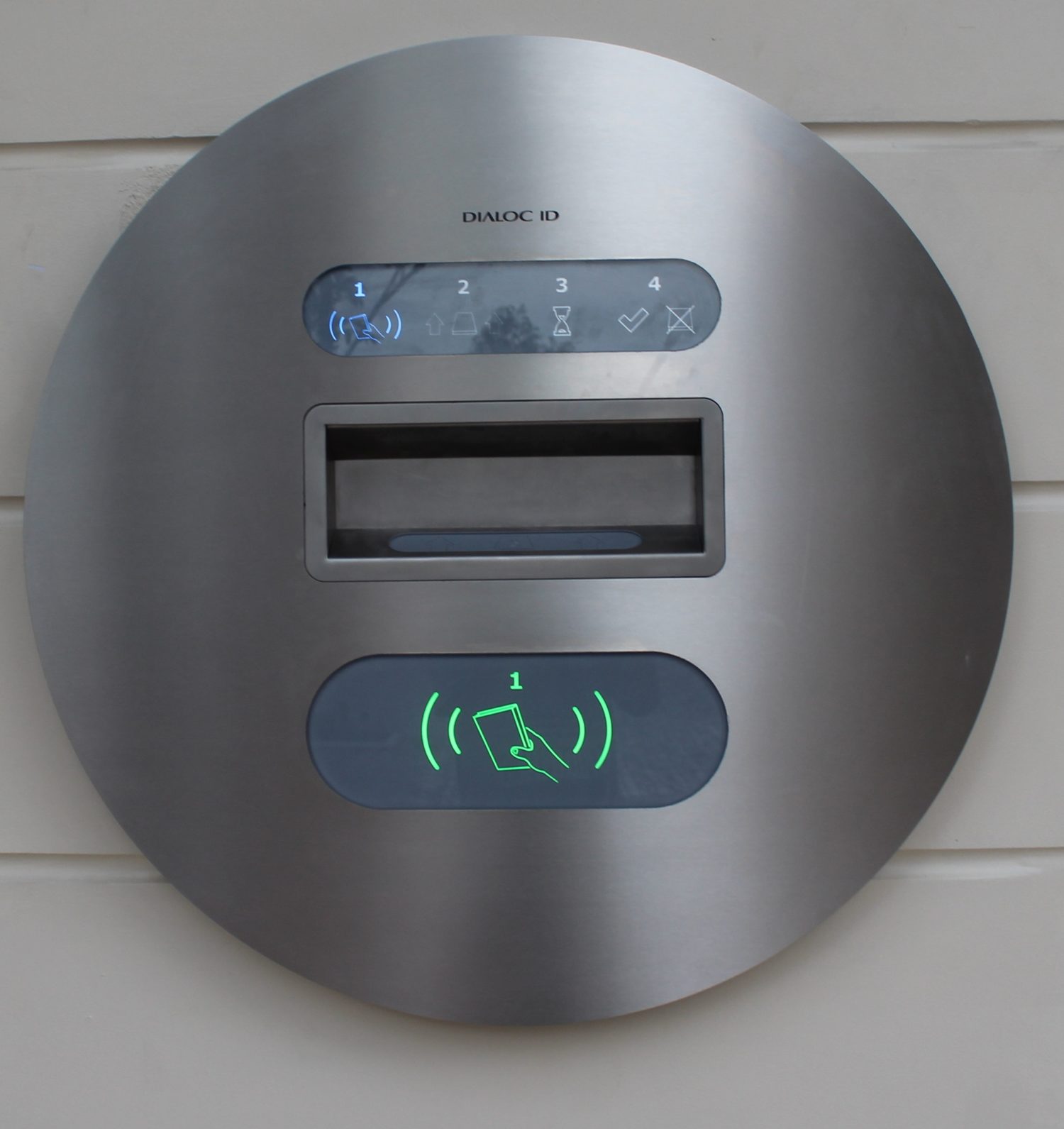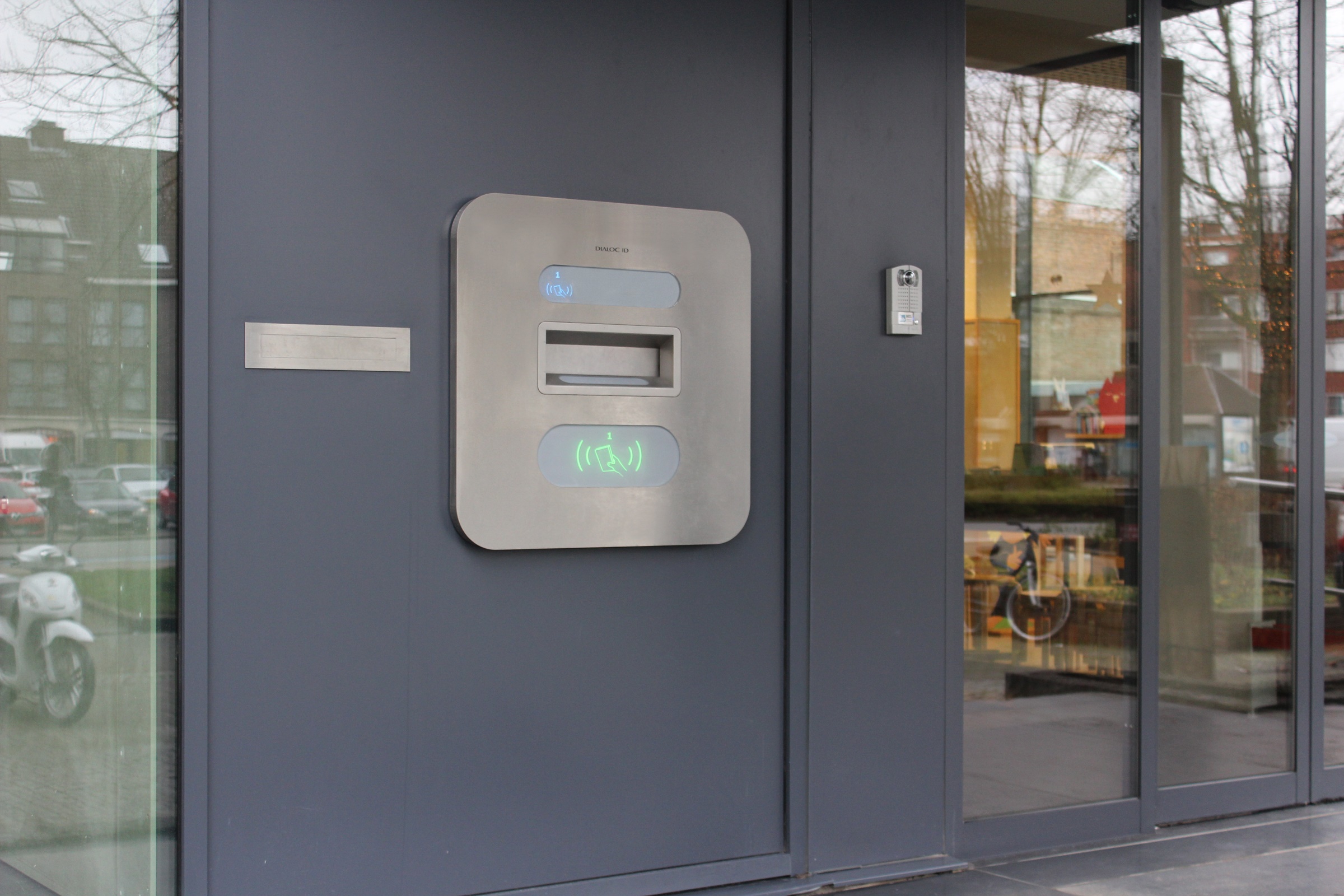 Sapphire 24/7 Bookdrop
Circulation system
The Sapphire 24/7 Bookdrop is a beautiful designed product for libraries to increase efficiency, productivity and service to the public. Due to the unique technical mechanism, the choice of durable and weatherproof materials, the optimal protection against vandalism and the simple, easy to use user-interface, the unit can be placed inside or outside the library.
The Sapphire 24/7 Bookdrop allows return of items 24 hours a day, 7 days a week.
In case the bookdrop will be offline in the network, service will continue and the returns will be buffered in the memory. After getting back online, the unit will automatically synchronize with the Library Management System (LMS) server and register the returns.
The Sapphire 24/7 Bookdrop software is web-based, which allows remote monitoring, diagnostics and servicing from any location. Staff can troubleshoot and get systems statistics while the system integrator can upgrade software, maintain and service the product.
The  lighted icon indicators will intuitively guide the user through the return process.
Step 1: Scan the book after which the return shute will open
Step 2: Throw in the book  after which the shute will automatically close
Step 3: The book will be accepted for return and automatically registered in the LMS.
Step 4: The Bookdrop will return to the default position to accept a new item.
Features
3D unique vandalism proof returning station
intuitive returning process for easy use
flexible, modular concept in timeless design
SIP 2 compatible
allows 24/7 returning of materials

Specifications
Sapphire 24/7 Bookdrop
Dimensions:
Front disc: Ø 965 mm
Inside housing: 600 x 602 x 530 mm  (length x height x depth)
Cut out: 620 x 622 x 550 mm  (length x height x depth)
Material: Stainless steel
Weight: 92 kg
Function: return point
Return materials:  Books / Magazines / Media
Dimensions of items that can be sorted:
Maximum dimension: 360 mm x 360 mm x 65 mm  (length x width x thickness)
Minimum dimension: 100 mm  x   80 mm x   3 mm  (length x width x thickness)
PC OS: Windows 10 Embedded
PC: FEC BP-325, RAM 4GB, HDD 2,5″ 320GB SATA, USB, VGA connections
Software: pre-installed & pre-configured, supports LMS/ILS protocols on SIP2.
EAS and AFI: supported
Datamodels: Danish (ISO 28560-3), Dutch, 3M numeric, 3M alphanumeric, Tagvision
Certifications: CE / EMC
Power: 100 ~ 240 V
Power cable: length 1,8 m
RFID reader: max 1 Watt, freq. 13,56Mhz,
supports ISO 15693, ISO 18000-3 mode 1, ISO 28560
Communication cable: Standard UTP
Environmental facts: Temperature: – 10ºC <> + 45ºC