Diamond RFID Premium
RFID security detection system
With its modern transparent looks – high density plexiglas in combination with a solid stainless steel construction – the Diamond RFID Premium system gives an extremely luxurious appearance to any library environment.
The Diamond RFID Premium system reduces unauthorized removal of library items by detection RFID labels in any orientation.
Features
fully digital configuration (DSP)
visual and audio alarm
advanced radio frequent identification (RFID) technology
remote access
magnetic media safe
multiple gate solutions are possible
bi-directional people counter with display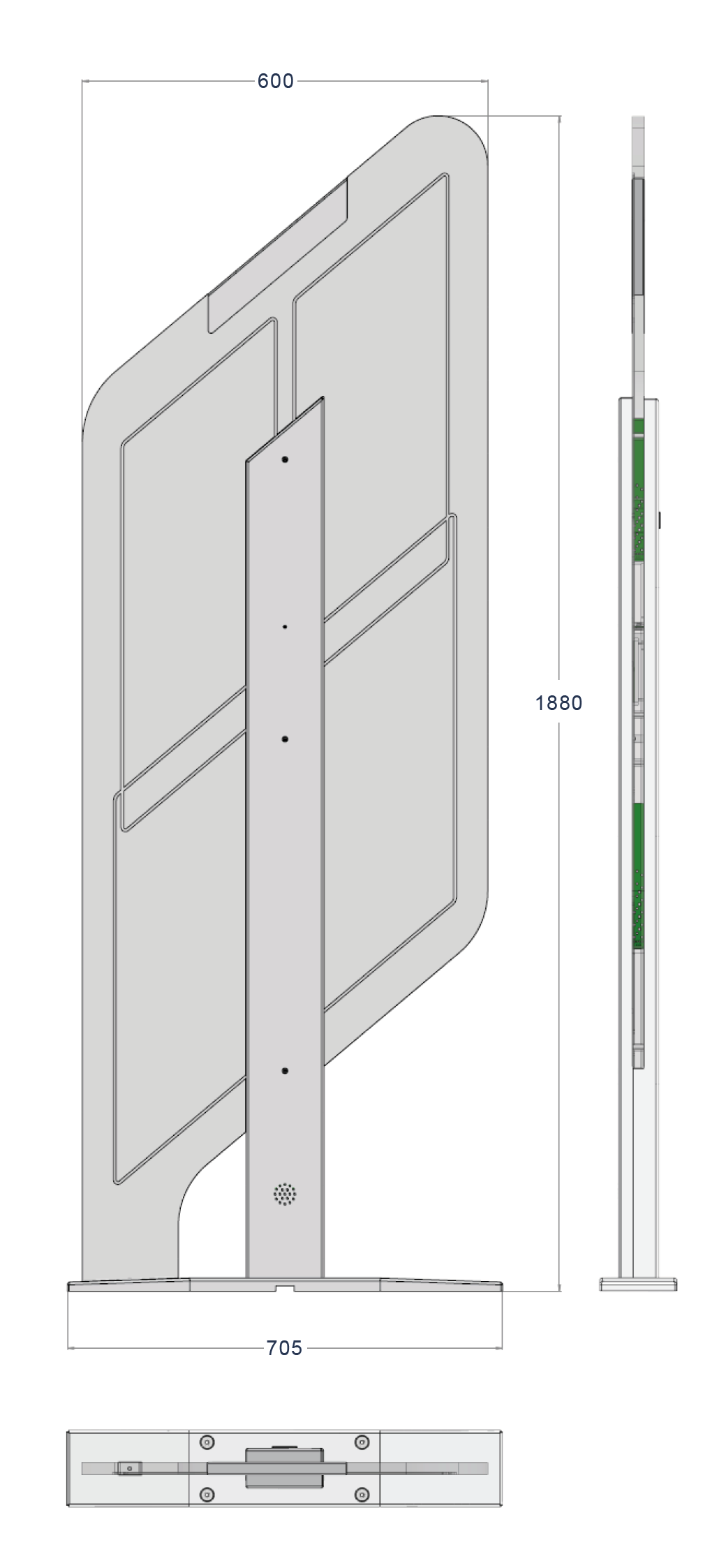 Specifications
Diamond RFID Premium
Dimensions:
Antenna:  600 x   20 x 1880 mm  (w x d x h)
Base     :  705 x 120 x     20 mm  (w x d x h)
Weight: 32 kg
Detection:
Depending on environment and the size & type of tag:
• Single aisle width System 2:  up to 1.60 meter
• Dual aisle width System 3:    up to 3.20 meter
RFID specification:
Operating frequency: 13,56 MHz.
Transmitting power: 3 W
Supported tags: ISO 15693 / ISO 18000-3 mode 1 ( NXP SLI, NXP SLIX, NXP SLIX2)
Certifications: CE / EMC
Interface:
CAN
Ethernet (TCP/IP) via the USB/Ethernet to CAN bridge tool.
Material:
Panel: High density clear PMMA 20mm plexiglas, weather and UV resistant,
92% light transmission
Base : Stainless steel
Power: 100 ~ 240V