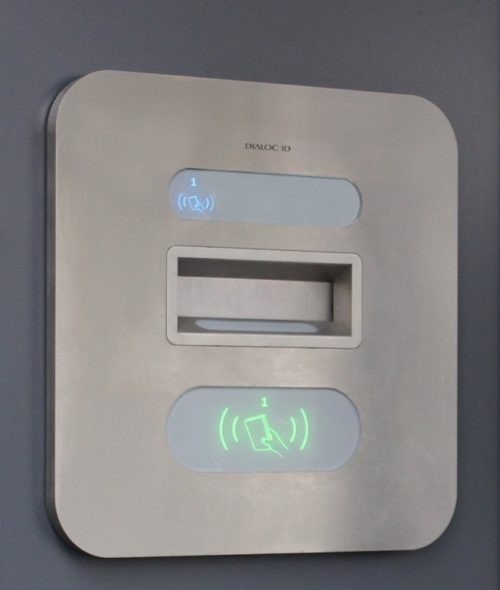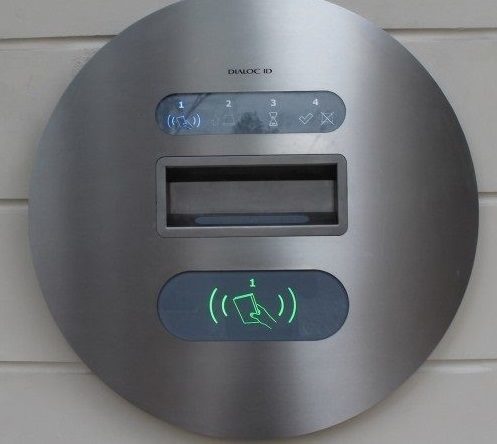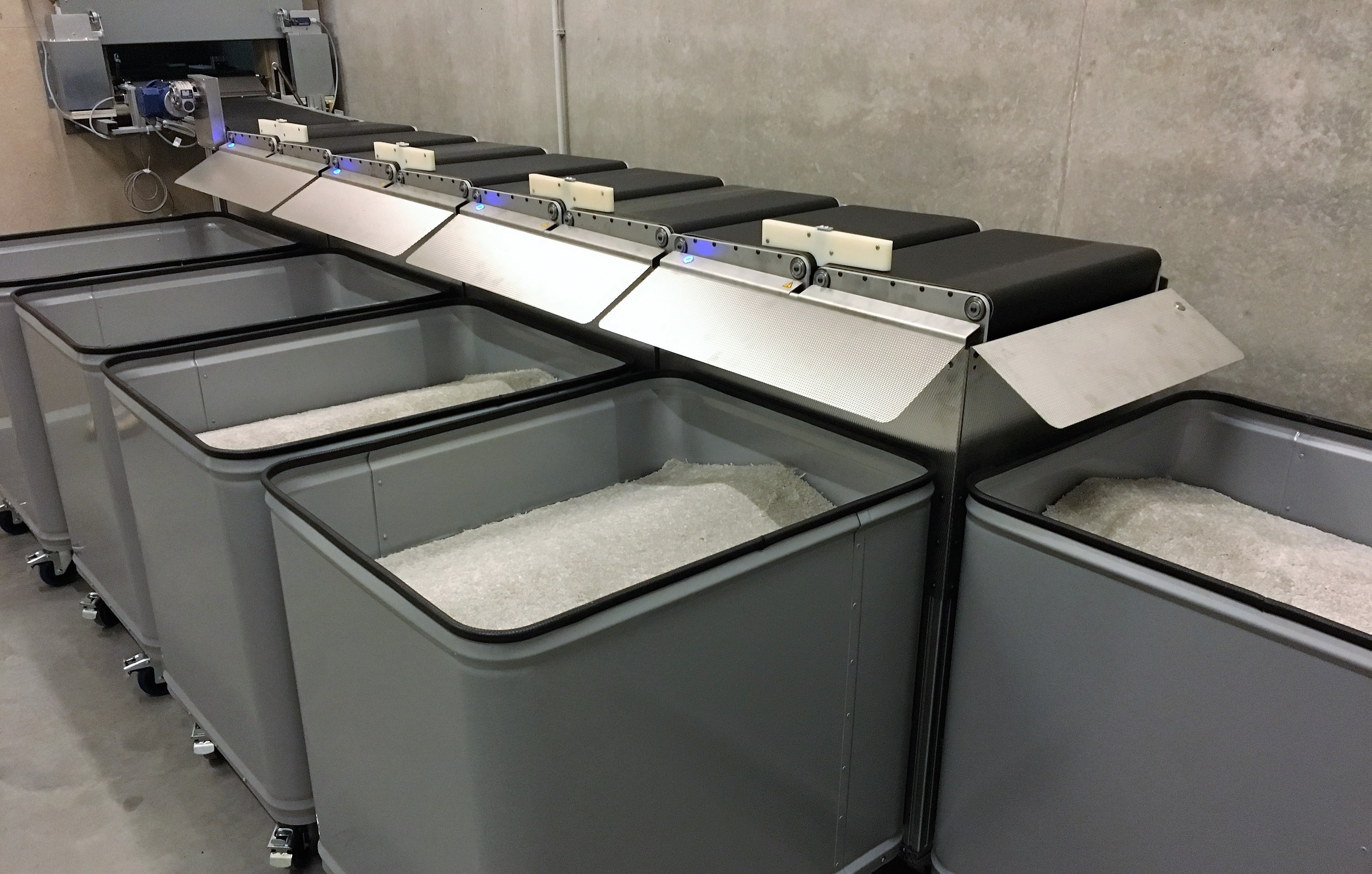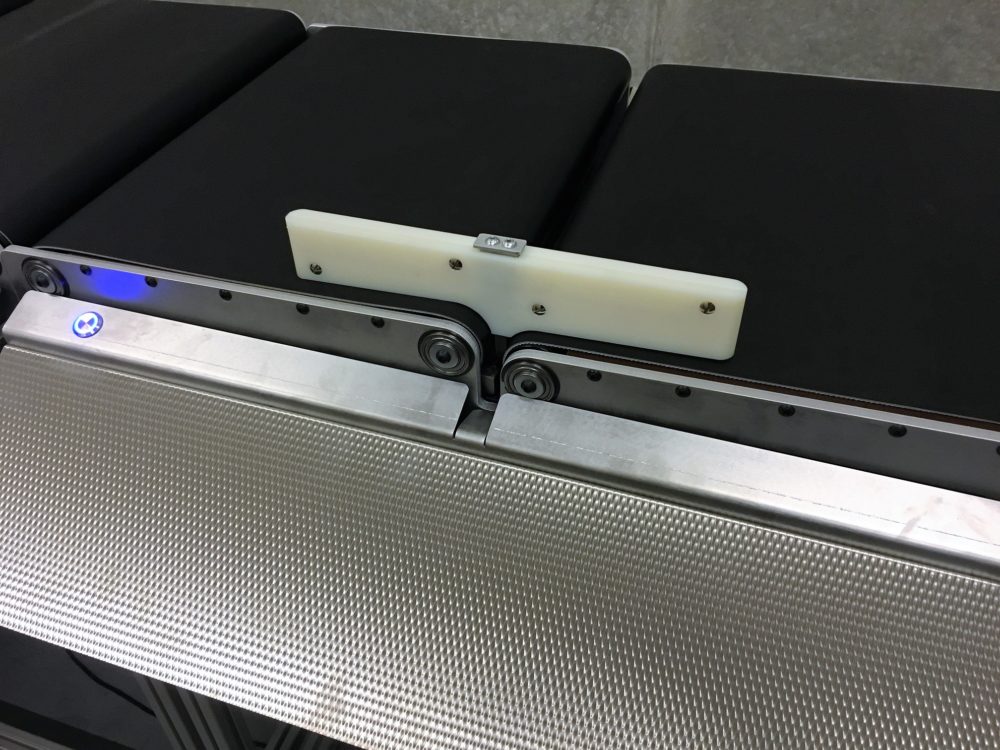 Ruby Pro AMH System
Circulation system
Sorting out returned library materials by manual labor is time consuming thus costly for libraries. The Ruby Pro AMH (Automated Materials Handling) System is the perfect solution to automate the return process.
Architecture
The Ruby Pro AMH System was developed after intensive study and experience and can be equipped with indoor return points or the Sapphire 24/7 Bookdrop. The modulair system architecture enables design of 2, 3, 5, 7 etc. sorting positions. Each sorting position requires  a taylor made sorting bin that fits the job. The bin has a moving bottom that protects materials from falling all the way down with the risk to get damaged and yet hold maximum content of materials. The light weighted bins are made of aluminum for maximum handling freedom.
Front System
The indoor return point of the Ruby Pro or the Sapphire 24/7 Bookdrop recognizes library materials (books or AV materials) with a RFID tag and opens the hatch. The user friendly Ligth Indication System (LIS) will guide the user through the return process.
System details
The Ruby Pro takes care of returned materials in a fast and easy way and can easily handle 1500 materials per hour. The sorter is built up in modules, each module is capable of feeding 2 or 3 sorting bins. Modules are daisy chained to add 2 extra sorting positions per module.
The modules  can handle even the smallest / thinnest magazines or books flawlessly because of the fully closed 2-belt  system instead of the rollers and straps generally used in traditional sorting machines. Blue indicator lights inform the library staff of the sorter operation status and the load levels of the bins.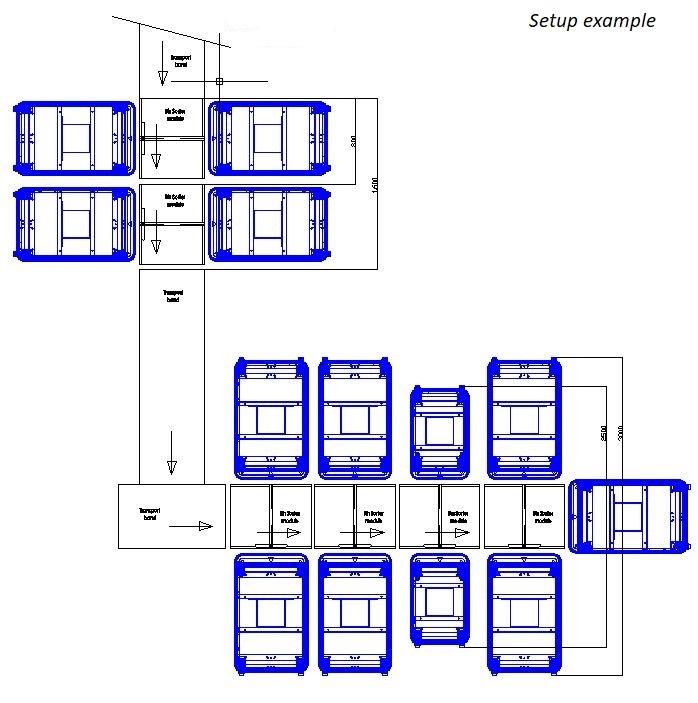 Specifications
Ruby Pro AMH System
Material:
Aluminum and stainless steel
Maximum item dimensions:                                       Minimum item dimensions:
Height                   400 mm                                       Height                  100 mm
Width                    400 mm                                       Width                     80 mm
Thickness               65 mm                                       Thickness                3 mm
Ground surface: 750 x 500 mm (each module)
Electrical supply: Depends on the number of modules
Max 450 Watt / module standby: 40 Watt
Weight: 50 kg (each module)
Air supply: None
Theoretical capacity: 1500 items / Hr.
Compatibility: 13,56 Mhz, ISO 15693 / ISO 18000-3 mode 1
Software: Software is delivered pre-installed and pre-configured. Supports LMS/ILS Protocols SIP2 and is data model independent
Network: 1 x 10/100 MB RJ45
OS: Sigmatek
Service: Dedicated VPN connection
Mounting/installation: In-wall mounting
Standards/cerfitication: CE / EMC Compliant, EN 1050-1 Compliant