Dialoc ID presents 3 new all-in-one Ruby staff stations that are ergonomically attractive, together with the new software YourLib®.
The staff stations are characterised by enhanced readability of the RFID lable and the flexibility of the unit within the library.
The Ruby staff station has an improved reading height and is available in the following versions:
– table top model shielded
– table top model not shielded
– undercounter model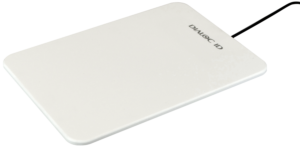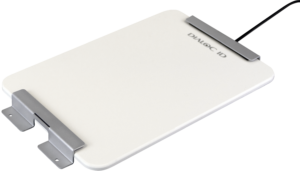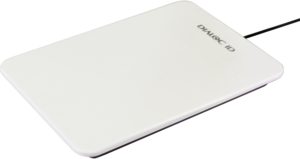 table top                                                          undercounter                                                 table top shielded
Thanks to its attractive appearance, the Ruby staff station is the 'go to' choice for interior designers when furnishing libraries.
The solid surface of high-impact composite gives a beautiful and sophisticated look with the beauty and hardness of natural stone.
The biggest benefit of the Ruby series is the economical and ergonomic handling of books. They are processed rapidly, whereby
repetitive actions are reduced to a minimum. A must for the library staff!