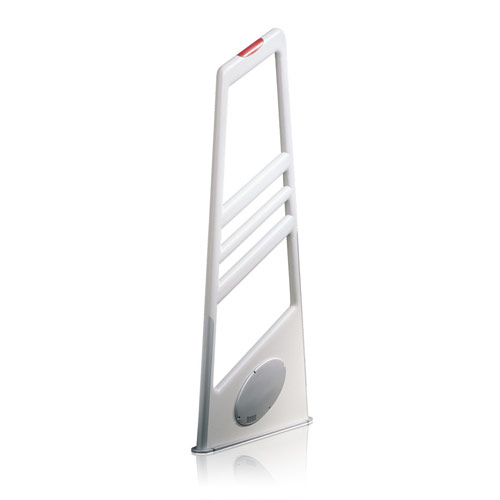 Ellipse 2020
EM security detection system
The Ellipse 2020 is a proven and established system in the range of Dialoc ID EM solutions, designed to create optimal effectiveness for security in any library environment.
The Ellipse 2020 system reduces aunauthorized removal of library items by detecting EM tags and using high quality advanced EM technology.
The Ellipse 2020 is specially designed to be installed in libraries.
Features
fully digital configuration (DSP)
visual and audio alarm
advanced electromagnetic EM technology
remote access
magnetic media safe
multiple gate solutions are possible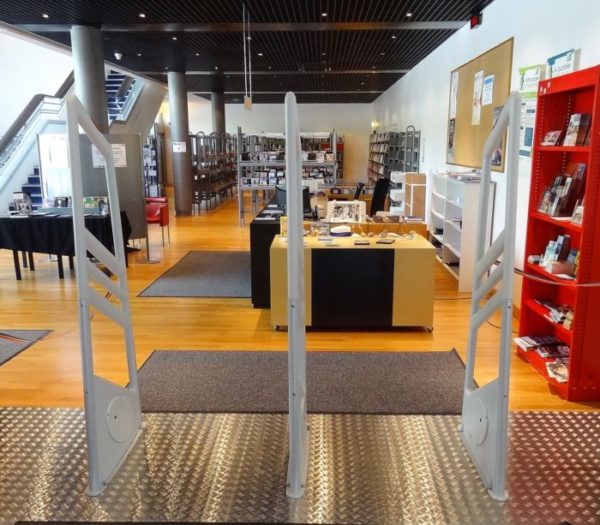 Specifications
Ellipse 2020
Antenna dimensions:
Height         :  1812 mm
Width           :   460 mm
Bottom width:   748 mm
Depth          :      44 mm
Antenna base dimensions:
Height          :   12 mm
Width           : 792 mm
Depth           : 100 mm
Weight: 22 kg
Detection:
Depending on the type and size of EM tag
• Single aisle width System 2: up to 0.90 meter
• Dual aisle width System 3   : up to 1.80 meter
EM specification:
Operating frequency: 366 Hz.
Supported tags: all Dialoc ID EM tags and various EM tag suppliers
Certifications:   CE / EMC
Option:
• People counter
• Removable antennabase
Interface:
CAN
Ethernet (TCP/IP) via the USB/Ethernet to CAN bridge tool.
Material:
Frame:  Polyurethane with dove grey finish
Base  :  Powder coated aluminum