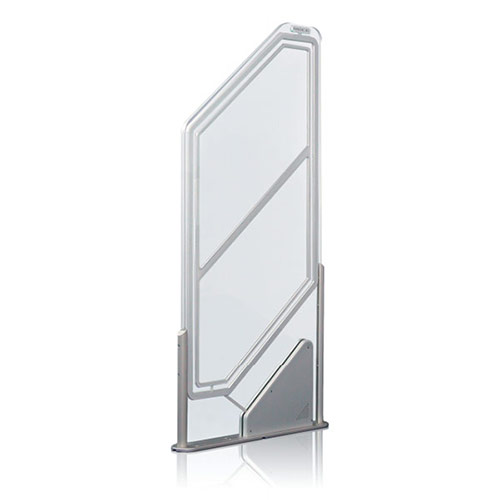 Pentor 3030
EM security detection system
The Pentor 3030 system provides crystal clear protection to libraries who require optimal performance and transparency. The scratch-resistance acrylic panel with multi-wire construction offers the most refined design in any library décor.
The Pentor 3030 system reduces unauthorized removal of library items by detecting EM tags and using high quality advanced EM technology.
Features
Fully digital configuration (DSP)
Visual and audio alarm
Advanced electromagnetic EM technology
Remote maintenance
Magnetic media safe
Multiple gate solutions are possible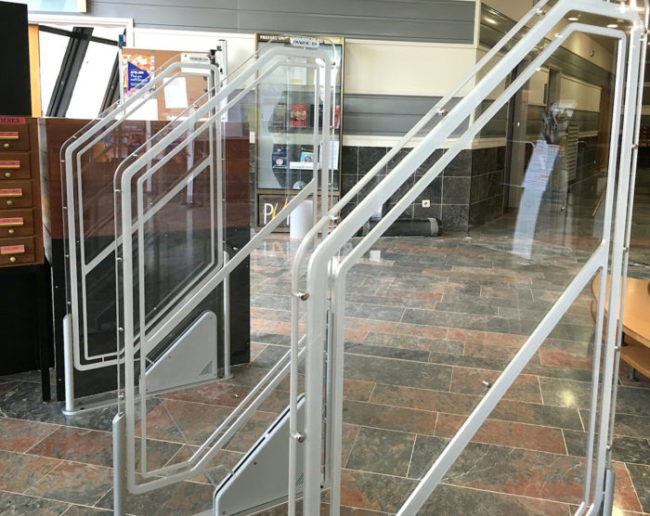 Specifications
Pentor 3030
Antenna dimensions:
Height : 1490 mm
Width  :   732 mm
Depth :     18 mm
Antenna base dimensions:
Height :     10  mm
Width  :    730 mm
Depth :      95 mm
Weight: 25 kg
Detection:
Depending on the type and size of EM tag
• Single aisle width System 2: up to 0.90 meter
• Dual aisle width System 3  : up to 1.80 meter
EM specification:
Operating frequency: 366 Hz.
Supported tags: all Dialoc ID EM tags and various EM tag suppliers
Certifications:   CE / EMC
Option:
• People counter
• Removable antennabase
Interface:
CAN
Ethernet (TCP/IP) via the USB/Ethernet to CAN bridge tool.
Material:
Panel:  Scratch-resistant clear acrylic
Base  :  Anodized aluminum